Christmas in Chalfont St Giles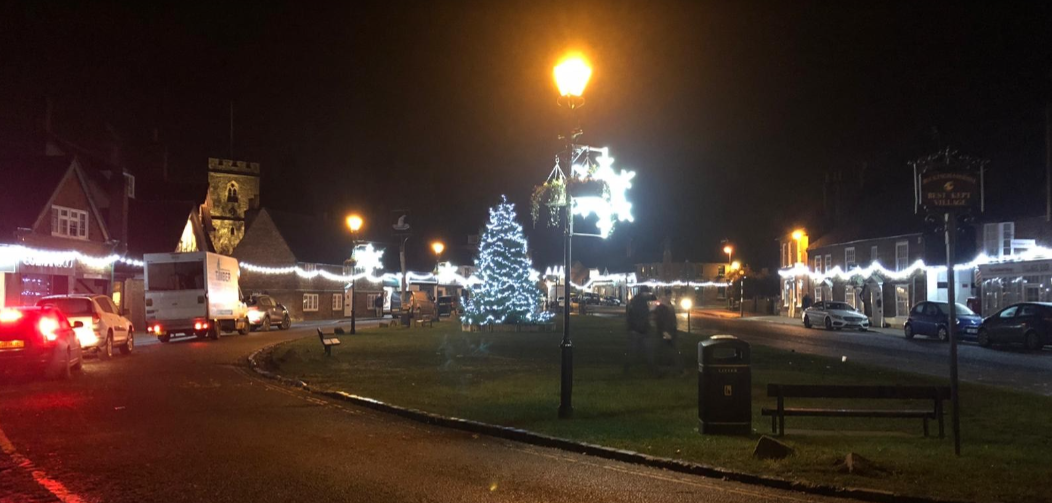 The Christmas Lights in the village will be switched on at the Christmas Lighting Event on the village green on Saturday 2nd December. The event runs from 2.30pm to 6.30pm and thelights will be switched on at 5.30pm.
There will be a number of stalls on the green, food and drink will be available. There is Santa's Grotto and a roundabout for the younger children.
The Hemel Hempstead Brass Band will be playing carols throughout the afternoon and we will also have the Vache Baroque Singers adding to the Christmas atmosphere.
We are also proud to announce that we will have local resident, Hayley Chart singing at the event. Hayley made an impressive appearance on The Voice on Saturday evening.
The event is organised by Chalfont St Giles Parish Council and Santa's Grotto is sponsored by Buckinghamshire Building Society.
There will be free parking at Blizzards Yard Car Park on every Saturday in December so please come and use the businesses in the village for all your Christmas shopping.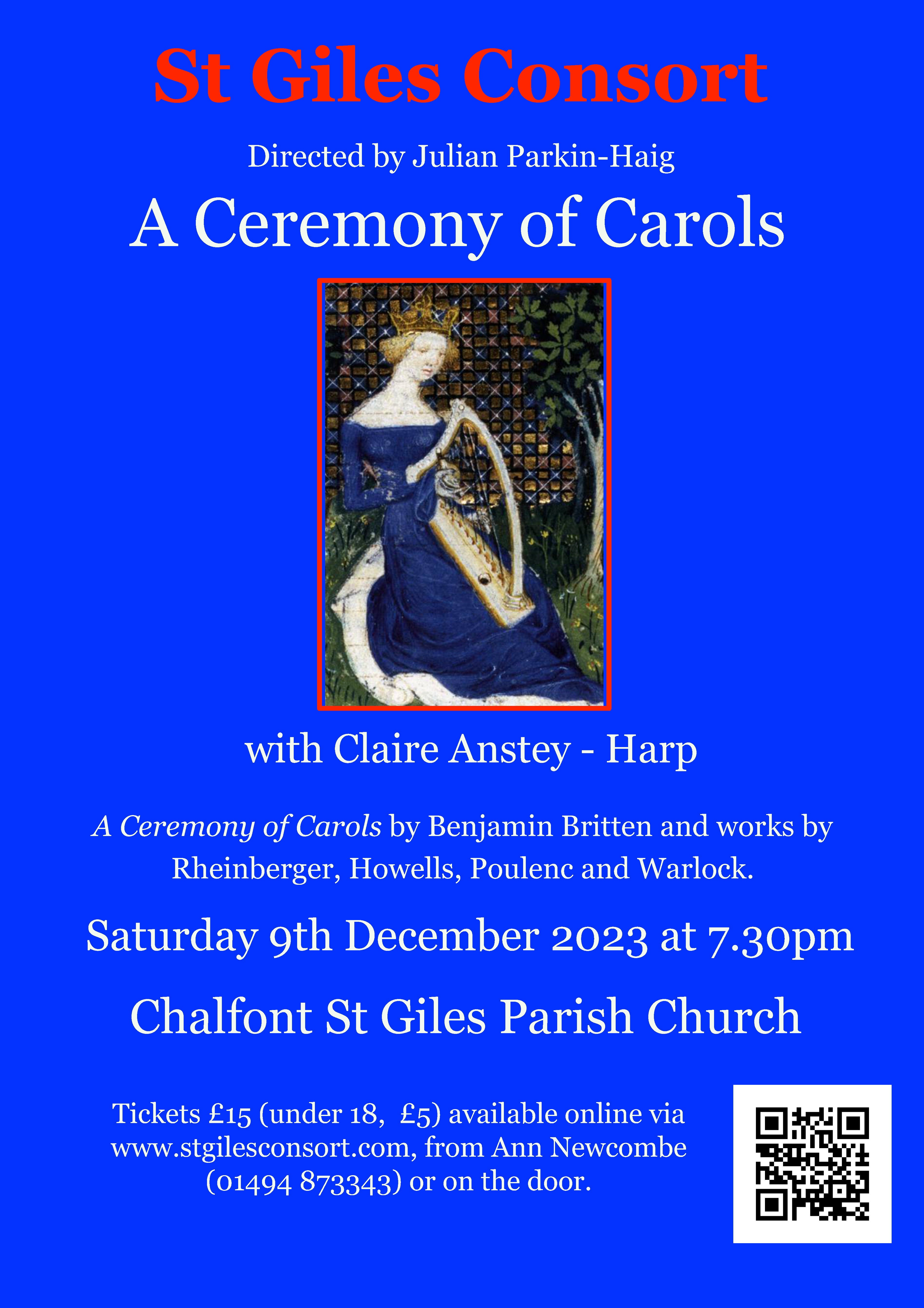 This year St Giles Consort are thrilled to be able to present as the centre piece of their Christmas Concert Benjamin Britten's "A Ceremony of Carols" . Britten wrote this set of carols for treble voices and and harp during a perilous sea crossing from the USAin 1942 and is based on texts he had found in a small volume picked up in Nova Scotia. The Consort will be accompanied on the harp by Claire Anstey, who teaches at Dr Challoners Grammar School. The rest of the programme will be varied and will include carols for choir and audience. Tickets and further information from www.stgiles consort.com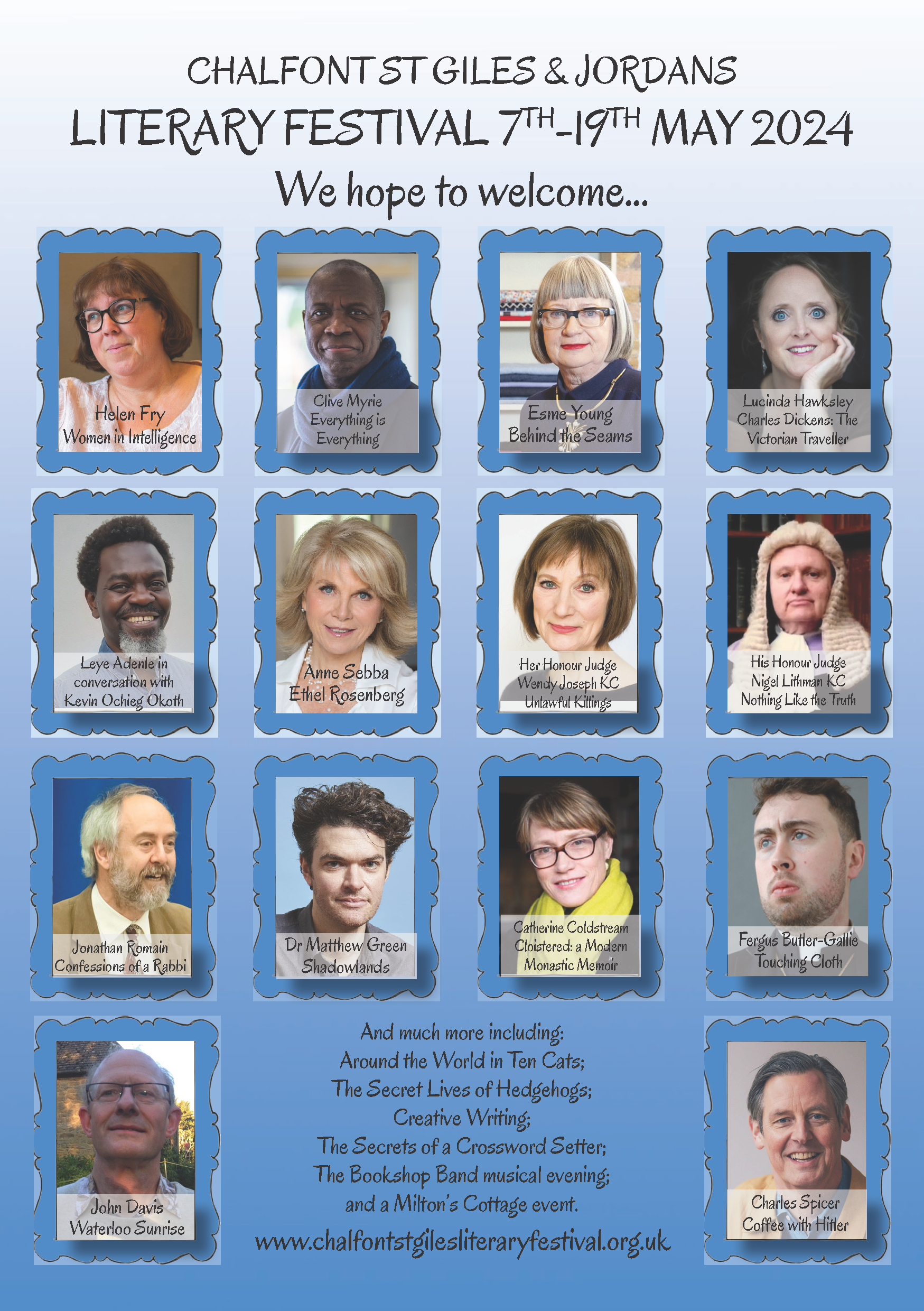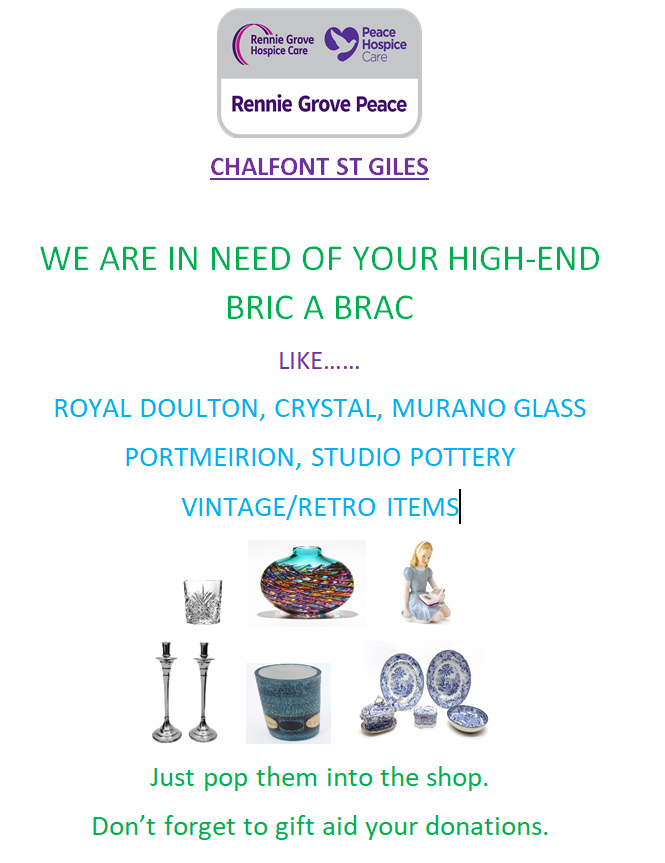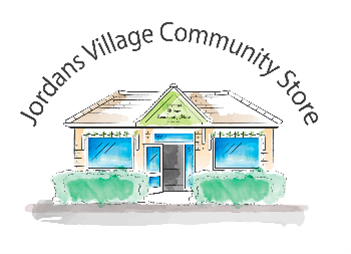 Jordans Village Community Store Amenity Donation

Some of the more recent residents of the village may not know that the shop is run on the basis of a Community Store and therefore any 'profits' are retained for its ongoing operation and long-term viability. Some of the staff are salaried, but in order to keep our operating costs lower, we are reliant on a team of volunteers to augment as counter assistants and for many other support tasks.

We have also been supported, over a number of years, by households making regular or one-off financial contributions. These 'amenity donations' are shown separately in our accounting system and used to enhance the shop including, replacing equipment, re-decoration and maintenance of the premises and its viability. We like to use other fundraising activity for specific projects as appropriate. We are extremely grateful to our customers who have contributed in this way and hope that they will be able to continue to do so.

If you don't currently make a contribution in this manner, we would like to ask you to consider doing so. Ideally, through a monthly standing order or if more appropriate to your circumstances as a one-off donation (either by bank transfer or cheque delivered to the shop). Typically, monthly donations range between £5-£25 but any amount you feel is appropriate would be gratefully received.

Our bank details are:
Bankers: Co-operative Bank
Sort Code: 08-92-99
Account Number: 65866001
Account Name: Jordans Village Community Store
Reference: Amenity

We understand that some of you may not wish to support the shop in this way especially in the current climate of inflation and interest rates, however we would hope that you will show your support for the shop by regular use and purchasing as much as your budget will allow or in whatever way you find appropriate.

On a seasonal note, I hope you like this year's Christmas decoration, very kindly created by Julie Barnett. Our Christmas stock is now out on display and as usual, we are now selling raffle tickets for a hamper containing a selection of seasonal goodies. Finally, come and join us for mulled wine and mince pies at 1800-1930 on Thursday 30th November, and possibly a little impromptu shopping!!!

Phil Hughes
Chair, Management Committee
chairman@jordansvillagestore.co.uk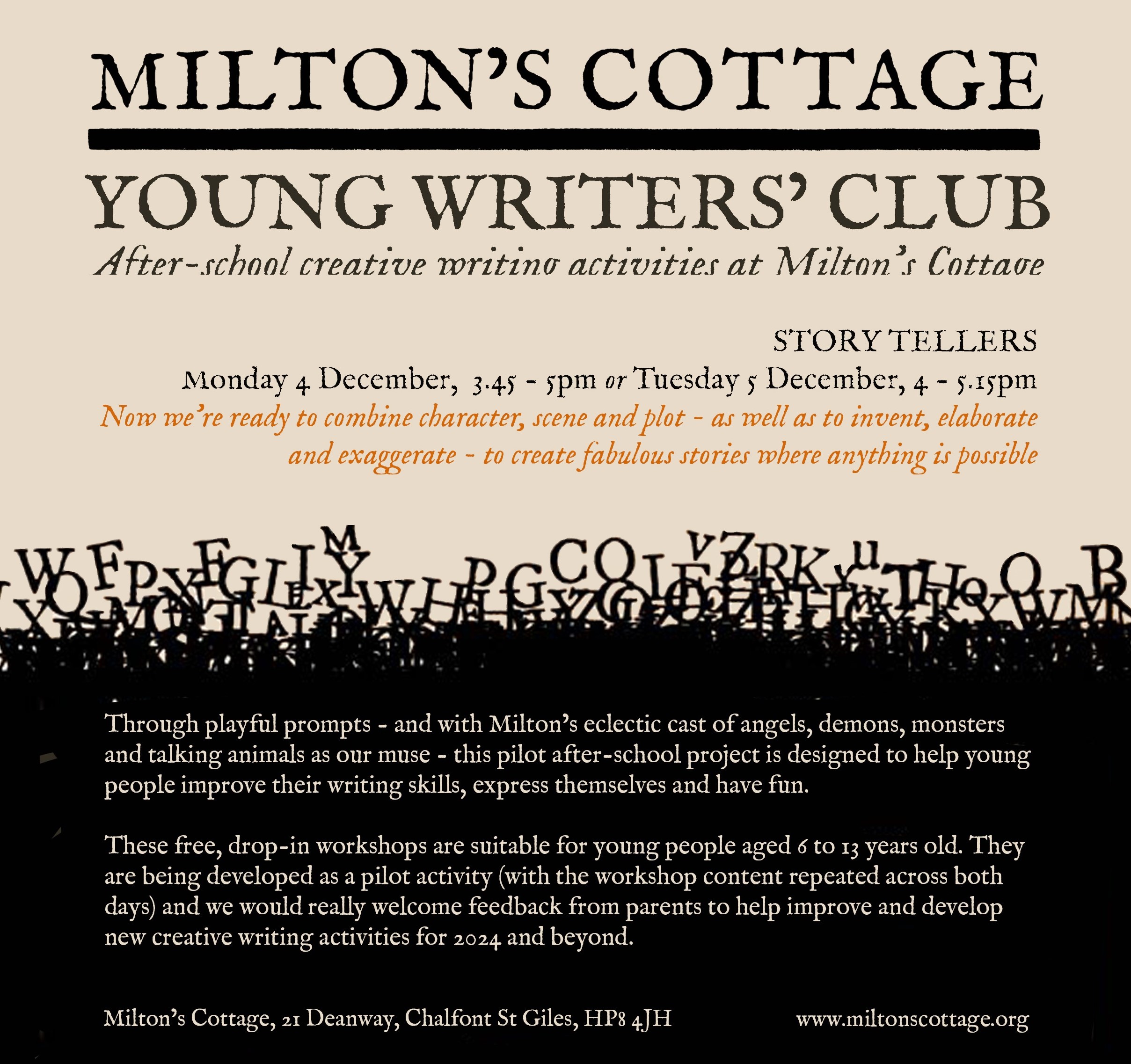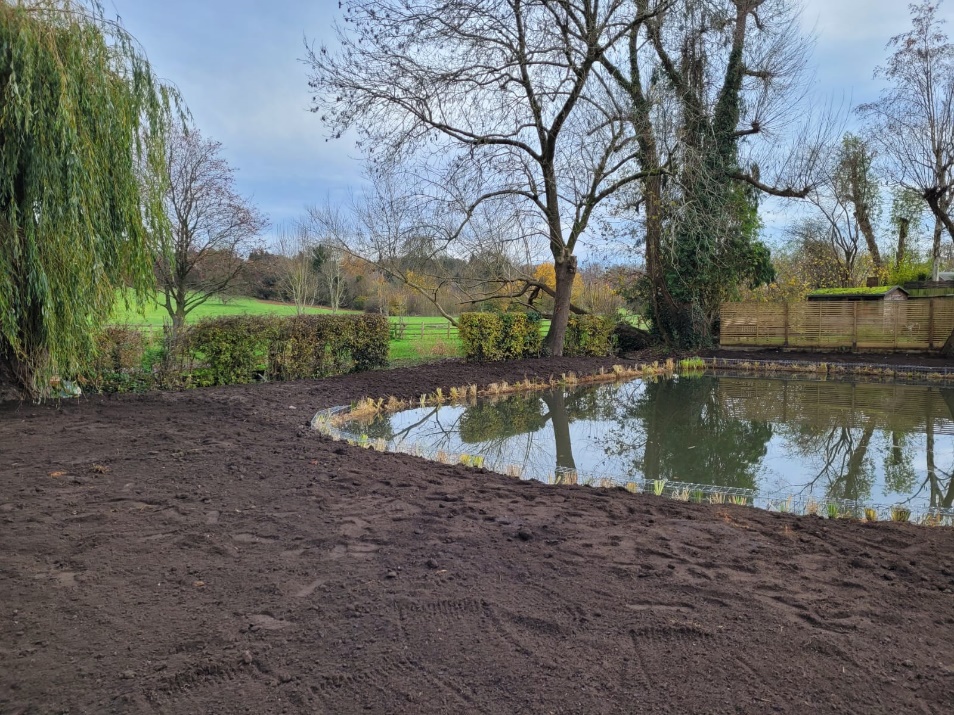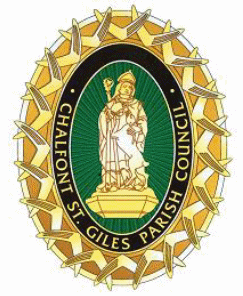 Chalfont St Giles Village Pond
The village pond is nearing completion. Over 450 tonnes of silt were removed from the pond and the old liner was removed. The new liner was installed and there has been planting around the edges of the pond. The planting has been caged to allow the plants to grow and protect them from the ducks. The surrounding area has been seeded, however the area will need to be cordoned off until spring to allow the grass to grow.
The work to Riverside Walk should start next week. There has been a delay to these works due to an unexpected delay in the materials that we are using. The works will take approx. 2 to 3 weeks (weather permitting).
Sadly, overnight between 20th and 21st November, a digger was stolen from the pond area. The digger was a Takeuchi TB108 Micro-digger. If you have CCTV that covers Pheasant Hill, the village centre or the A413 near the double roundabout, please can you check to see if you have any evidence of this offence. If you have any information, please contact clerk@chalfontstgiles-pc.gov.uk
There will be an official opening of the new pond and Riverside Walk in the spring.

Street Lighting

Please report and street lights that are not working to either Chalfont St Giles Parish Council at clerk@chalfontstgiles-pc.gov.uk or report on www.fixmystreet.com. A list of streets that the Parish Council is responsible for can be found here.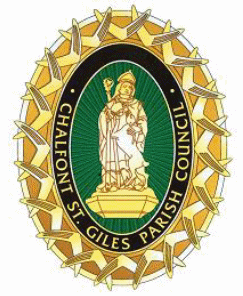 Time to cut back hedges
The Parish Council are responsible for services devolved from Buckinghamshire Council. One of these services is maintaining access to our roads and footways. As householders, please can you check your hedges to make sure that they are not overhanging your boundaries. Since September, we have sent out 14 letters to residents to ask them to cut back vegetation that is overhanging footways and roads. Please do not wait to receive a letter from the Council, cut back your hedge now and help to improve safety in our village.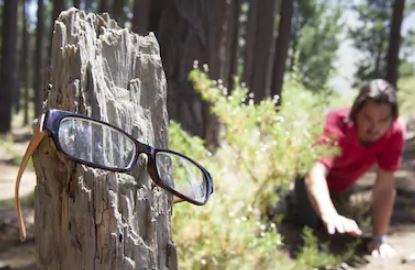 Lost your Specs?


A pair of sunglasses have been found in Hodgemoor Woods.
They may have prescription lenses.
They have a designer label so would imagine they are sorely missed.
Contact localnewsbyemail@gmail.com and you will be put in touch with the finder.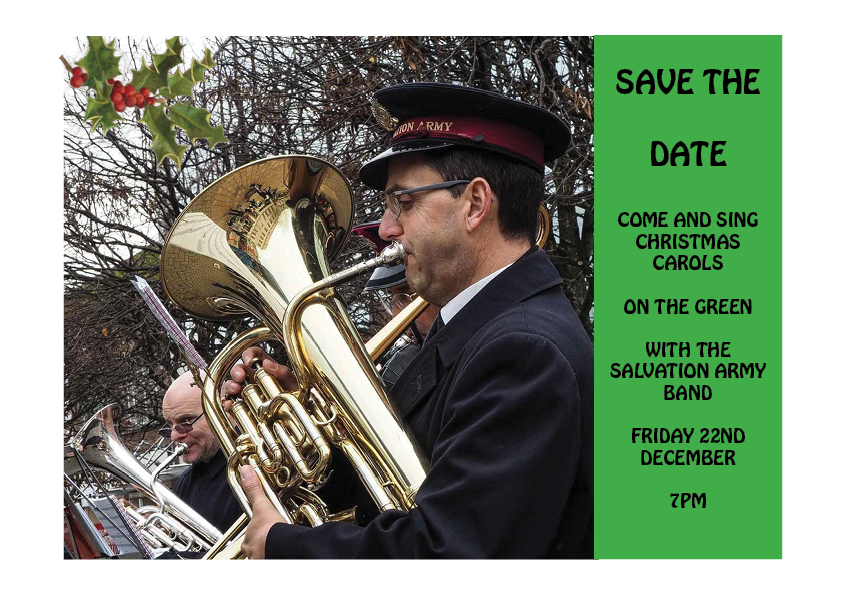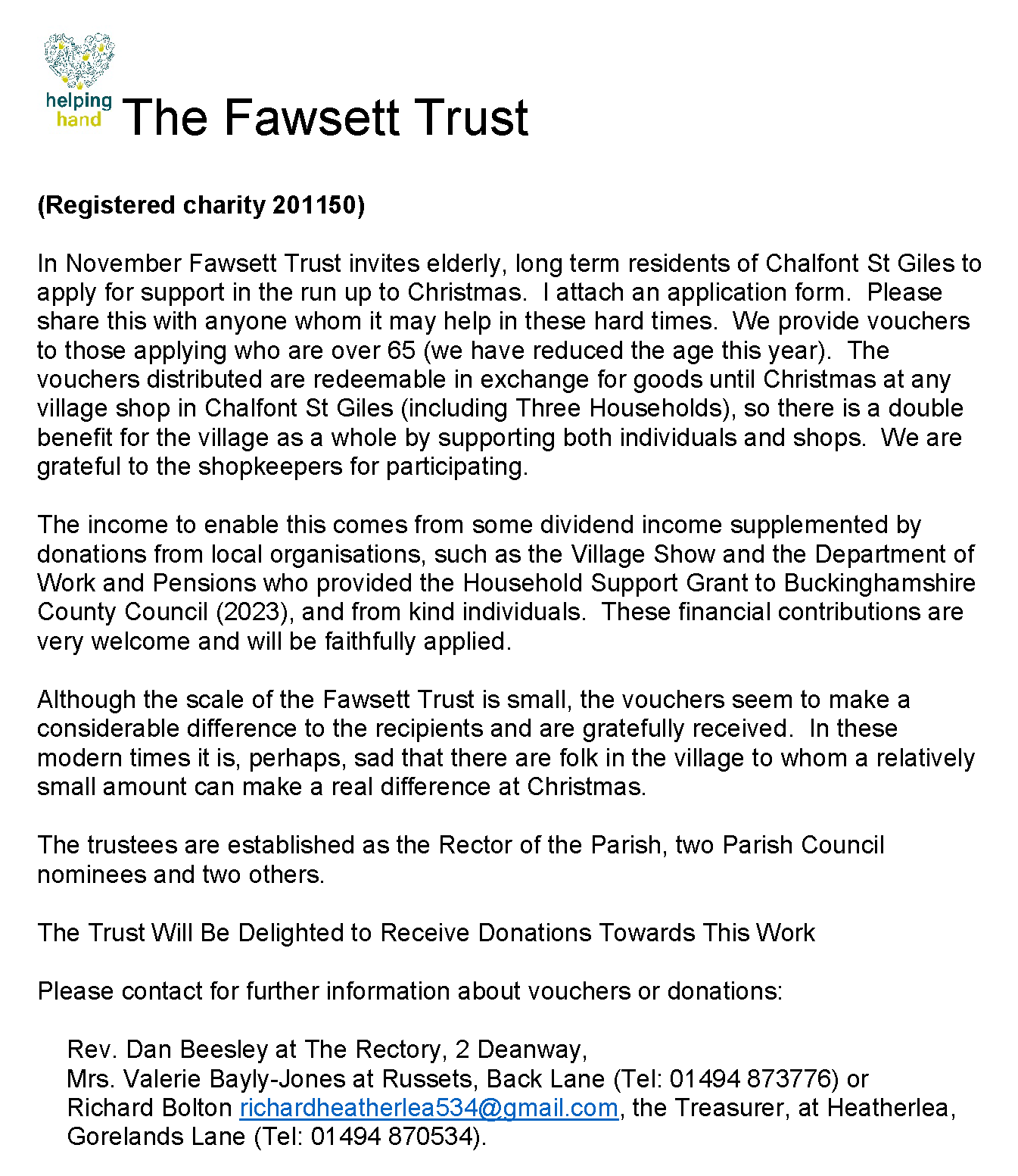 Application for vouchers may be made by completing the downloadable PDF file here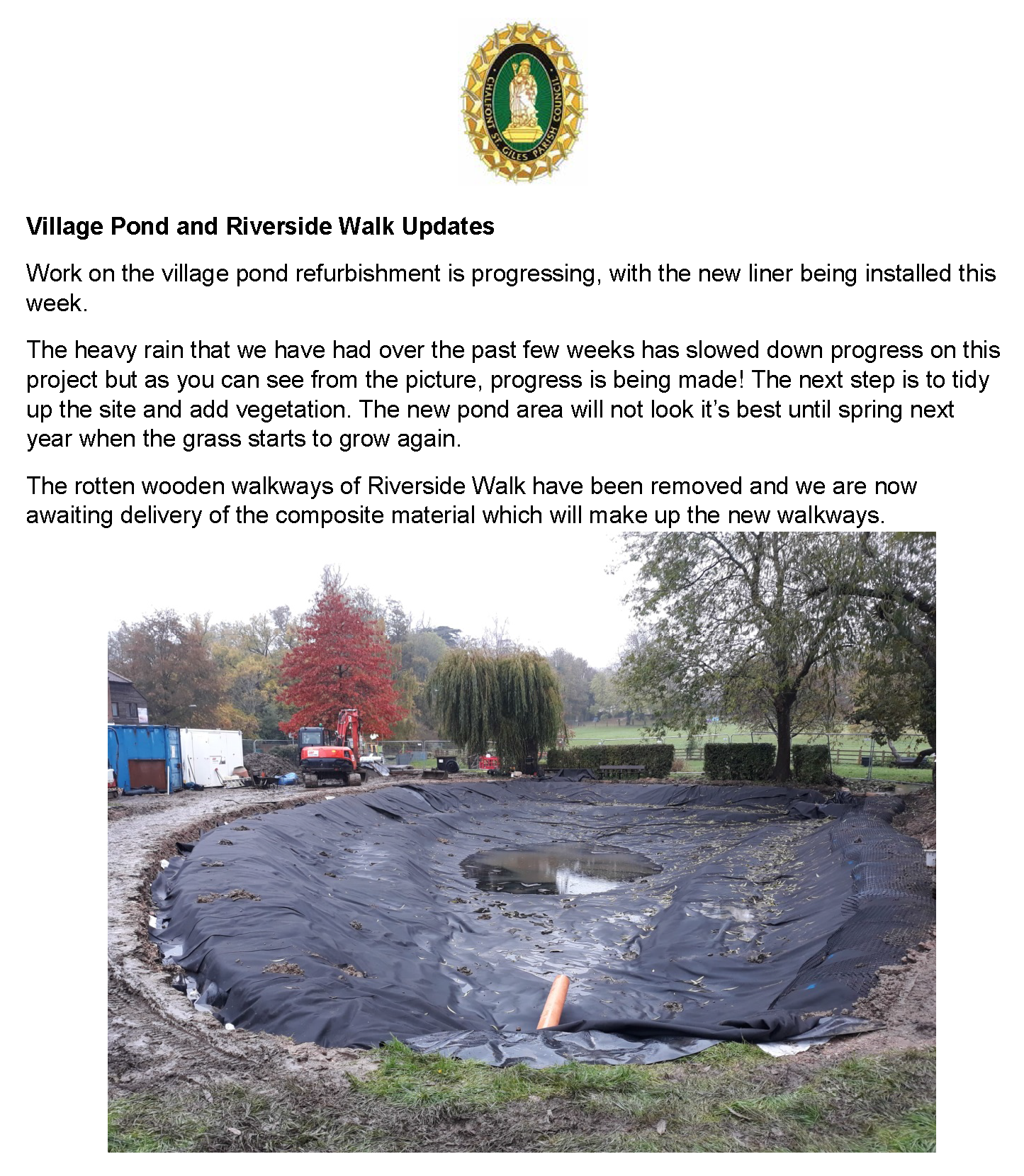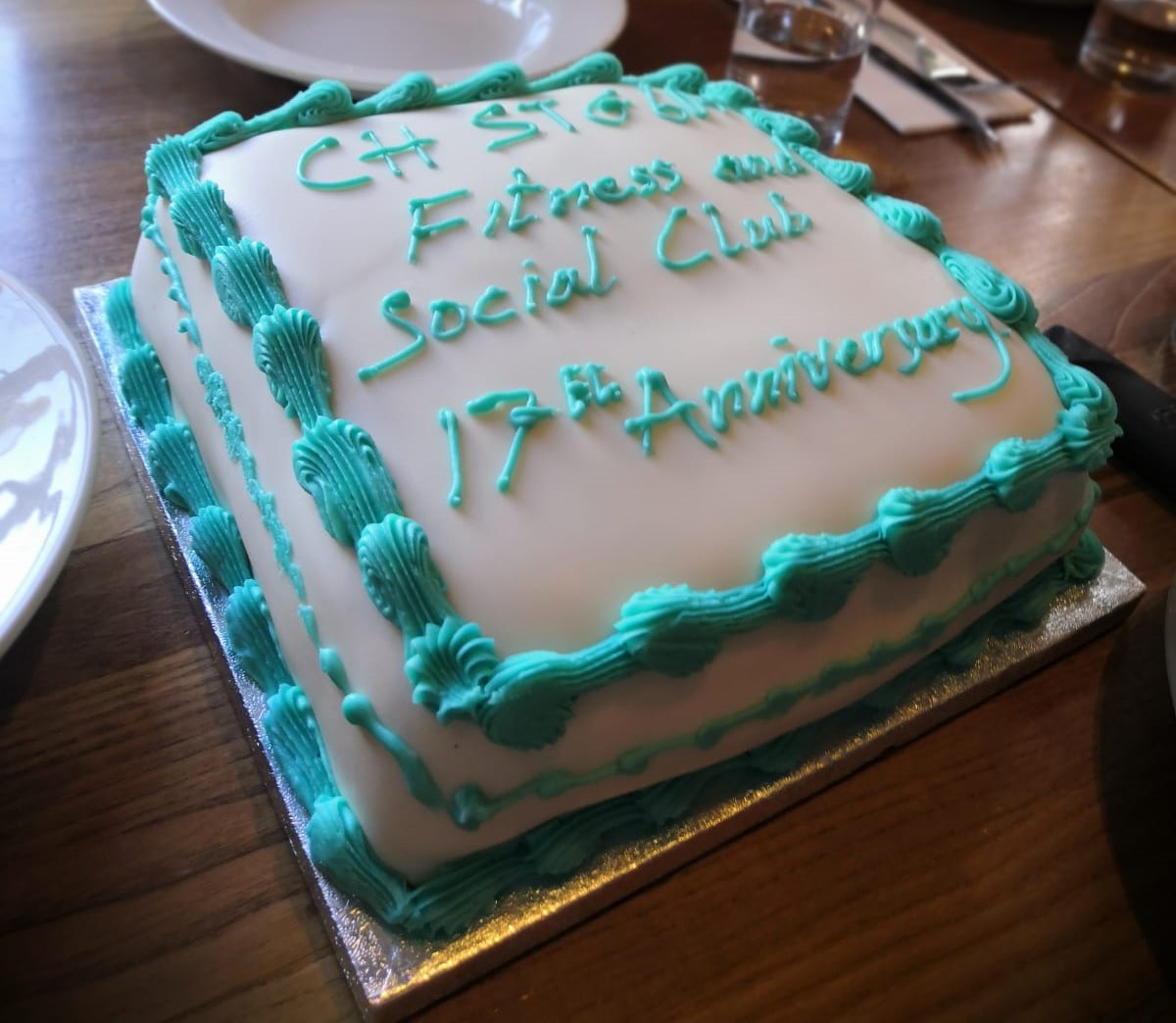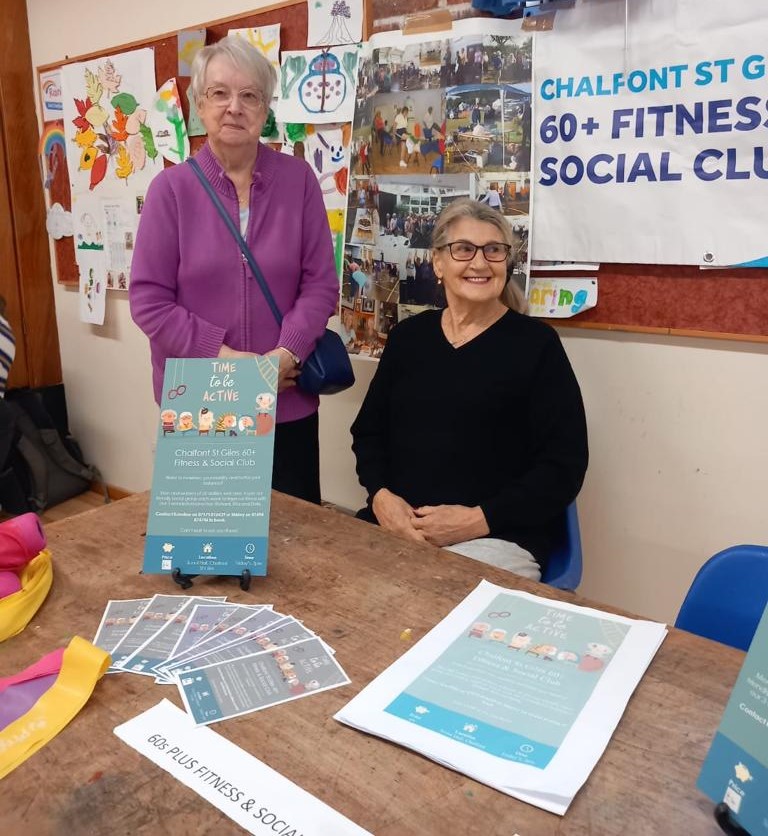 Chalfont St Giles 60+ Fitness & Social Club - 17th Anniversary Celebration

It is 17 years since I started this Club and we have met every Friday without fail, at 2 pm for one hour for vigorous exercises in the Scout Hall.
During Covid we exercised on my drive. We have an instructor from the Leisure centre and people work at their own pace. The older people get the more they have to do or they deteriorate.
We also use WhatsApp for communications and people can contact each other hence nobody needs to be lonely.
After exercises we have as cup of tea/coffee and a chat.
We are self funded and charge £4 per session. We usually have vacancies for committed people who come regularly.
For more information contact me, Karoline 07575816439 or Shirley
01494874746, or just come along and see what we are doing.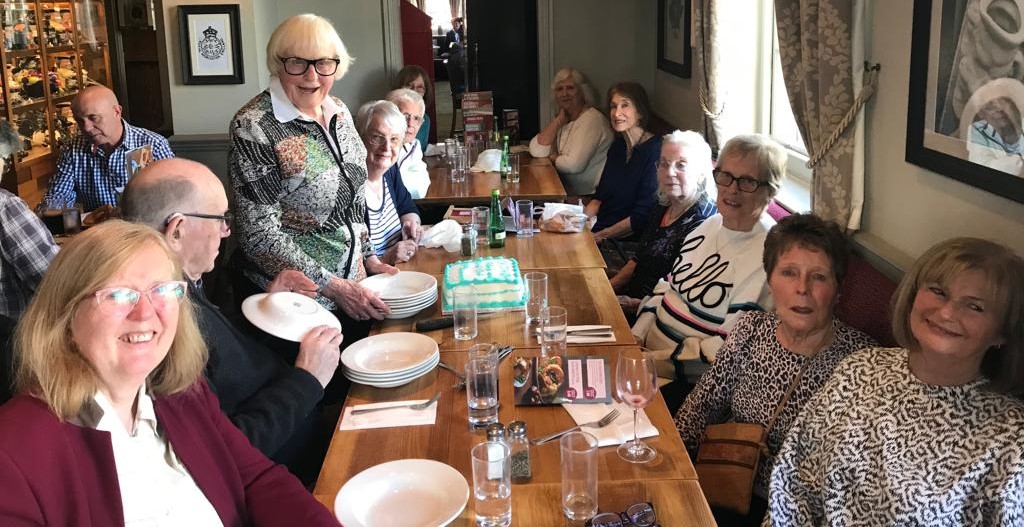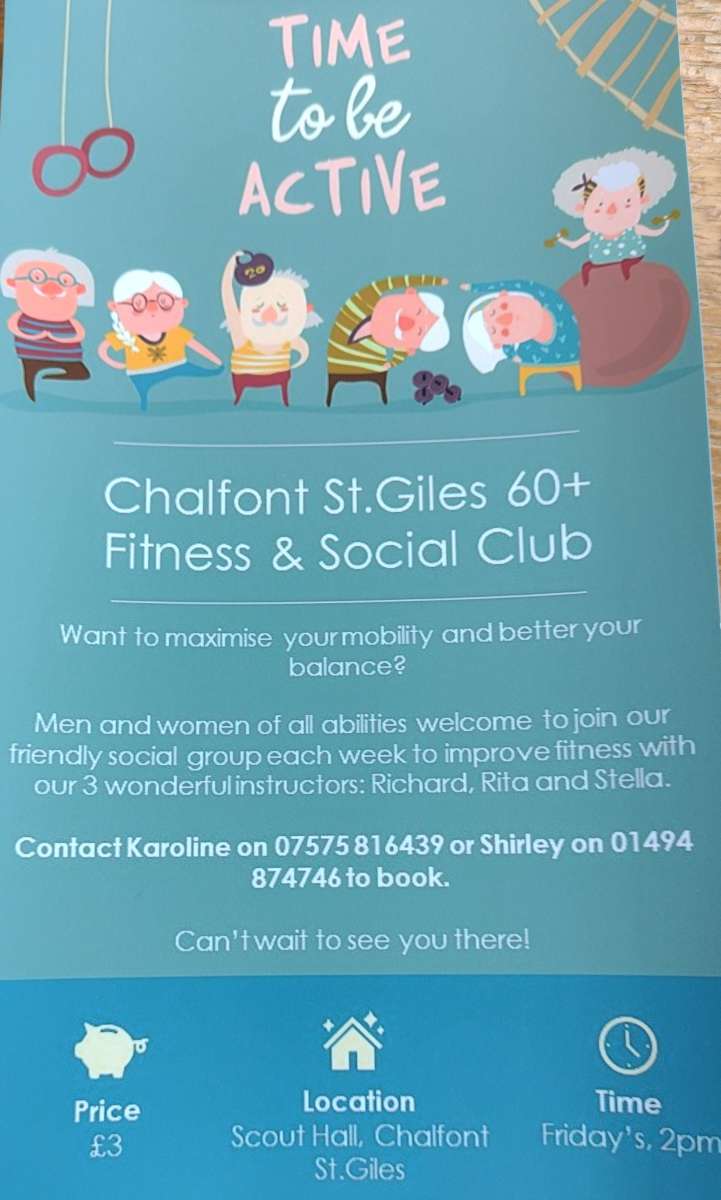 Jordans Rotary Club thank you

October 24th was World Polio Day. Jordans Rotary Club would like to thank all the attendees to our charity film night at Pinewood Studios last week as we were able to send directly to the "End Polio Now " charity £500 raised. That figure will be matched 2:1 by The Bill and Melinda Gates Foundation making it a significant £1,500.
Polio is so nearly eradicated just single figures cases worldwide this year a massive reduction as when Rotary became involved in 1985 there were 350,000 cases a year worldwide.

The other £500+amount raised that evening went towards purchasing a Disaster Relief "Shelterbox".This contains among other things a large family tent, water purifier, blankets, portable solar lights , cooking utensils and many other emergency essentials.
These boxes are sent out with aid staff to the most needy disaster areas by the charity and we can be kept in touch with its destination.
So thank you again. Jenny Owen ( Fundraising Committee member of Jordans Rotary Club).